Upcoming Festivals You Won't Want To Miss
Posted on August 25 2019
Even you are the type who loves weekend full of partying and dance until the sun comes up or like to chill on green parks surrounded by a forest and listen to the sounds of your favourite artists, we are sure you like festivals we all love at hippist.
We have compiled the festivals for you up to 2020 and matched them with suitable accessories from hippist.
Burning Man 2019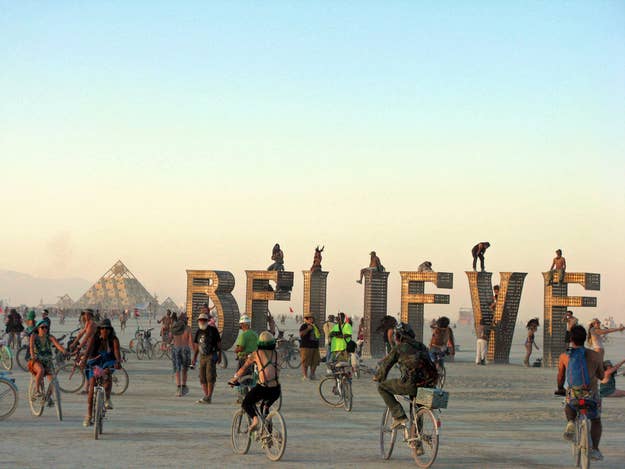 Burning Man started in 1986 when Larry Harvey and his friend Jerry James assembled an 8-foot tall makeshift wooden figure and dragged it to San Francisco's Baker Beach on the Summer Solstice.
At the end of August, tens of thousands of people meet in the Nevada desert for 6 days of alternative living. Burning Man brings out the arty, the alternative, and the eccentric. In this hub of creativity, all are welcome. It's 6 days of camping, art, and music. In the end of this significant event, a giant wooden man is set on fire. This is one of the most popular events in the entire world and "Burners" as participants are known are really into the event. It part festival, part social experiment. And if you can't make it to Nevada, there are mini-burns all around the world too! 
If you want a break from the ordinary life and can actually party 24/7, then head to the deserts of Nevada.
When:  Sun, Aug 25, 2019 – Tue, Sep 3, 2019 
Where: Black Rock City, Nevada, United States
Fusion Festival
Fusion Festival is one of the UK's go-to pop music festival, each year bringing some of the genre's biggest stars to Liverpool for a weekend of catchy songs. Rudimental, Little Mix, Dizzee Rascal, Anne-Marie, John Newman, Clean Bandit, Jonas Blue, Sigala are in the festival line up.
When: 31 August - 1 September 2019
Where: Liverpool, United Kingdom
What to wear? Chivit's Double Holster. Phone, keys, money everything goes to your double holsters pockets. Just grab your beer and enjoy the music.
Oktoberfest 2019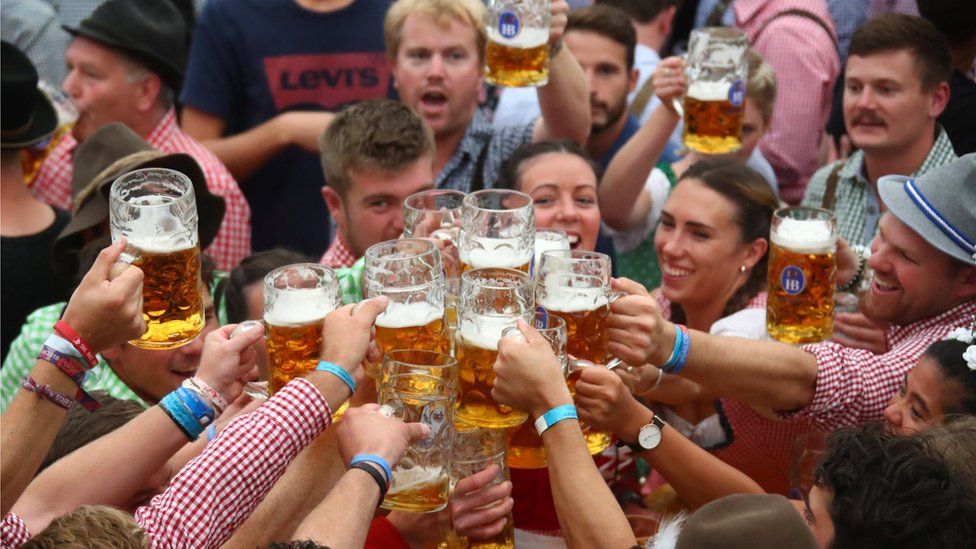 Every year, nearly 6 million people attend Oktoberfest and consume 7 million litres of beer. This fest is not about only drinking beer, but also it is a folk festival. Visitors eat, drink and dancing also can enjoy colourful parades, a variety of fairground rides, and for those, not themselves in traditional Bavarian gear.
When:  Sat, Sep 21, 2019 – Sun, Oct 6, 2019 
Where: Munich, Germany
What to wear?
Of course, we recommend SumThink.co design beer kimono
You don't want to drink 7 millions litres of beer without Beer kimono. Do you?
Albuquerque International Balloon Festival 2019

 
The Albuquerque Balloon Festival is the largest hot air ballooning event in the world and is said to be the most photographed event on earth! 
In addition to stunning balloon shows, fireworks and music fiesta are held in the nights. 
This festival is a colourful family festival and there are loads of activities both for adults and kids.
When: Sat, Oct 5, 2019 – Mon, Oct 13, 2019 
Where: Albuquerque, New Mexico
What to wear?
Happy-Nes hand-crafted phone and camera straps are just for you, so you can easily capture impressive frames at the world's most photographed event.
Happy-Nes Camera Strap Strappa and Happy-Nes Phone Cover with Strap Cosmo
2019 Austin City Limits Music Festival
 
The biggest names in the world of music on stage will provide music feast. Guns N' Roses, Mumford & Sons and The Cure will surely be playing some fantastic sets that you won't want to miss. With the announced names, the festival has already exceeded expectations.
When: Fri, Oct 4, 2019 - Mon, Oct 13, 2019
Where: Austin, Texas, United States
What to wear? You will feel free with Ryder Act Sports Bras and Leggings while you are dancing during the festival.
Source: 
https://www.buzzfeed.com/ashleyperez/23-world-festivals-you-wont-want-to-miss 
https://greenglobaltravel.com/top-10-festivals-in-the-world/
https://www.telegraph.co.uk/travel/destinations/europe/germany/munich/articles/Oktoberfest-Munich-guide/
https://www.festicket.com/magazine/discover/top-20-music-festivals-in-the-uk/